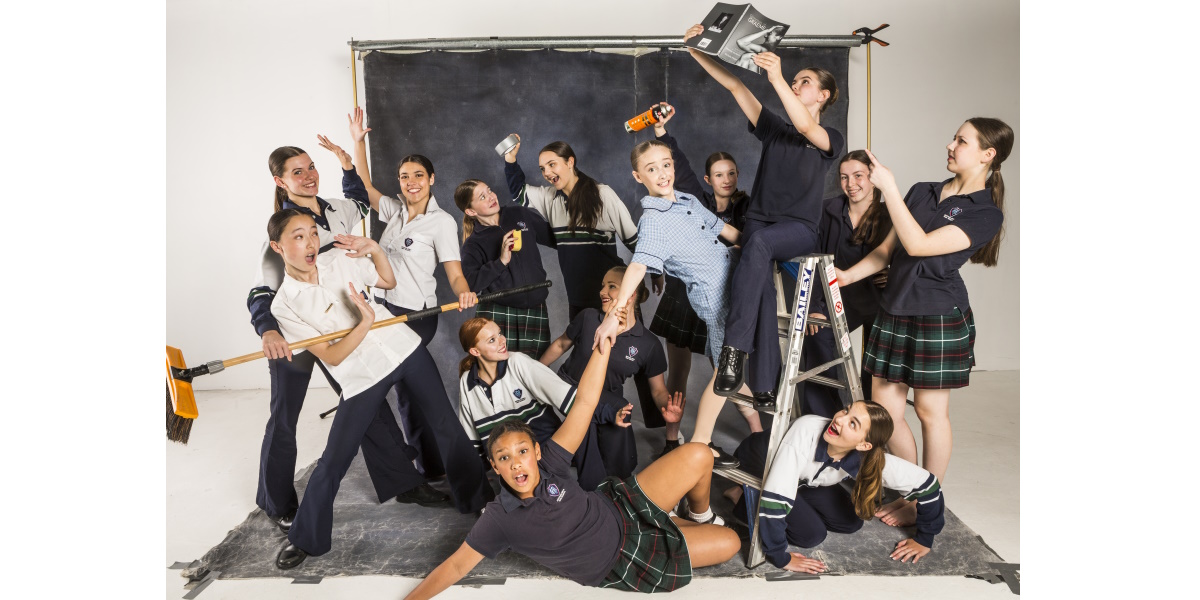 Community Schools Show
Aladdin: The Musical
Temple Christian College presents school musical production of Aladdin: The Musical.
Hopgood Theatre.
Hopgood Theatre.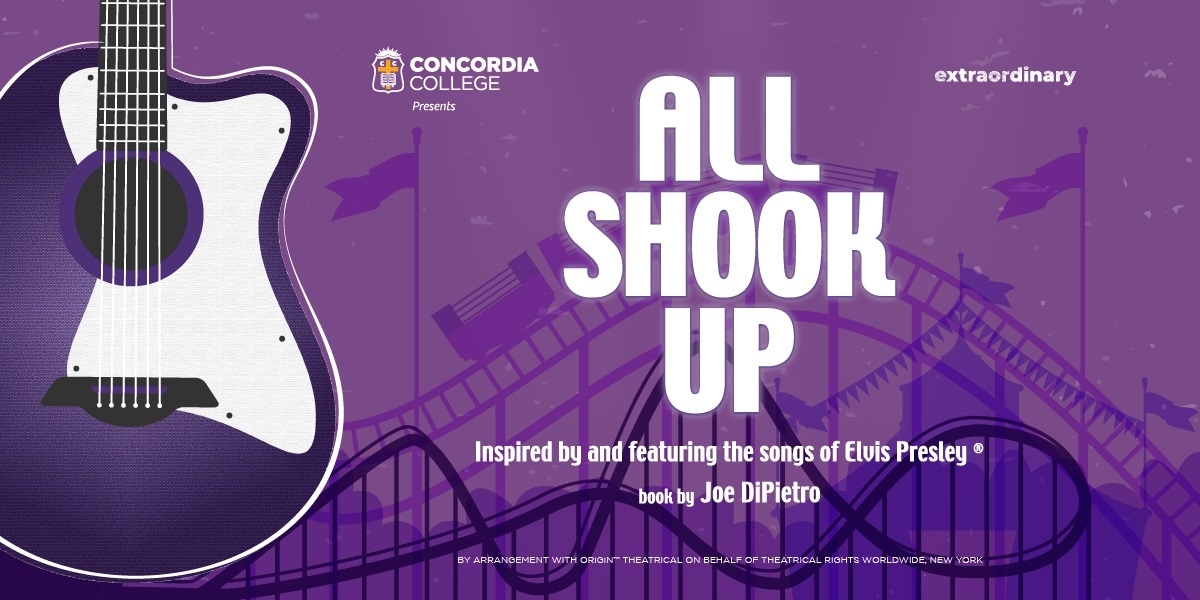 Community Schools Show
All Shook Up
'All Shook Up' is a rocking heartwarming tale about following dreams, opening up to love and the power of music.
Hopgood Theatre.
Hopgood Theatre.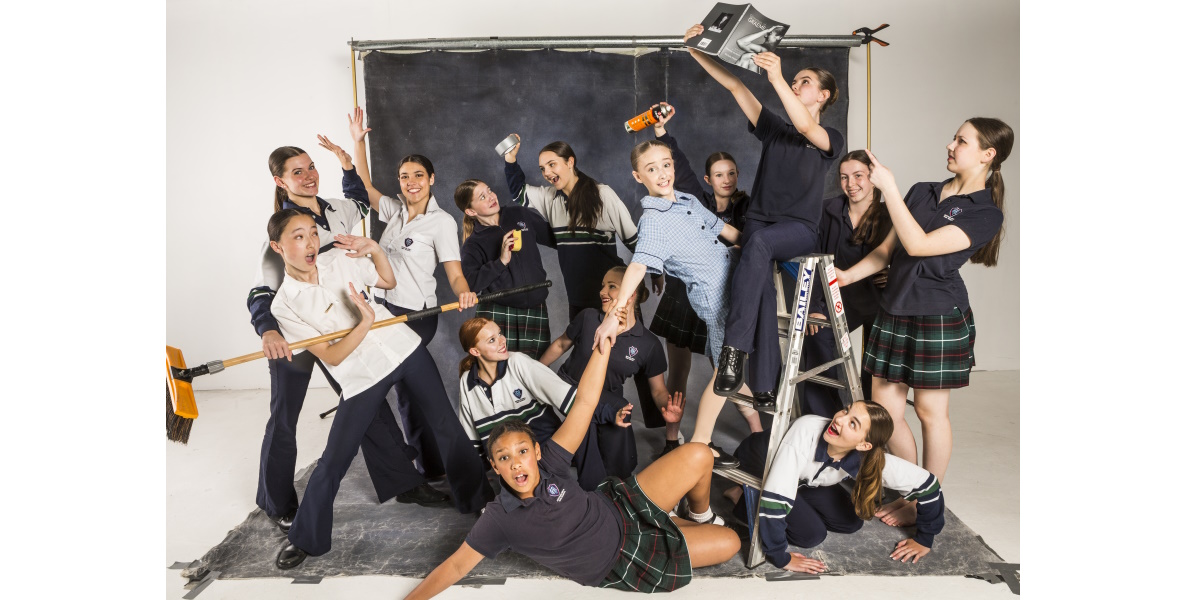 Community Schools Show
Belong, Grow, Achieve - Dance!
The Dance students of Mitcham Girls High School present a showcase of performance work achieved in Term 1.
Hopgood Theatre.
Hopgood Theatre.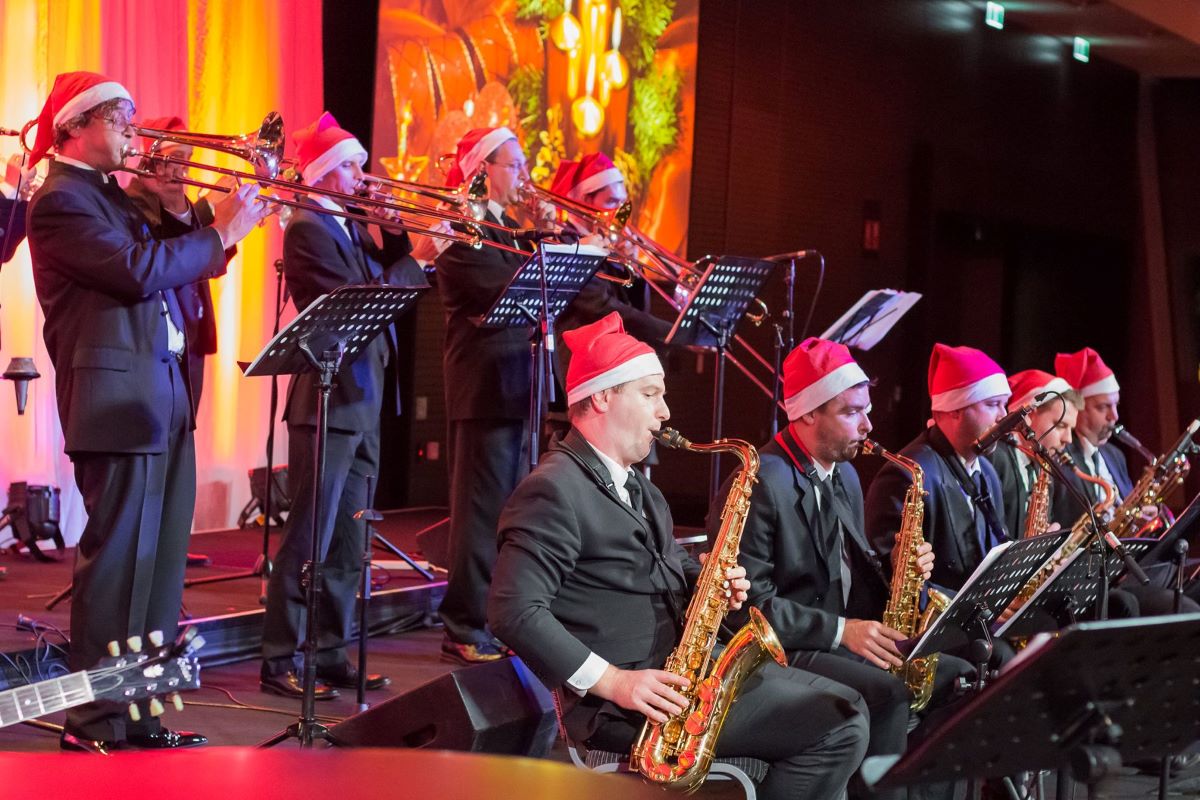 Mornings At
Big Band Bash
Featuring the 18-piece Adelaide Big Band (South Australia's premiere semi-professional jazz orchestra) and special guest vocalists, enjoy luscious-sounding big band renditions of your favourite Christmas songs including 'Rudolph The Red-Nosed Reindeer', 'It's Beginning To Look A Lot Like Christmas', 'Jingle Bell Rock', 'The Most Wonderful Time of The Year', 'Winter Wonderland' plus many more!
Hopgood Theatre.
Hopgood Theatre.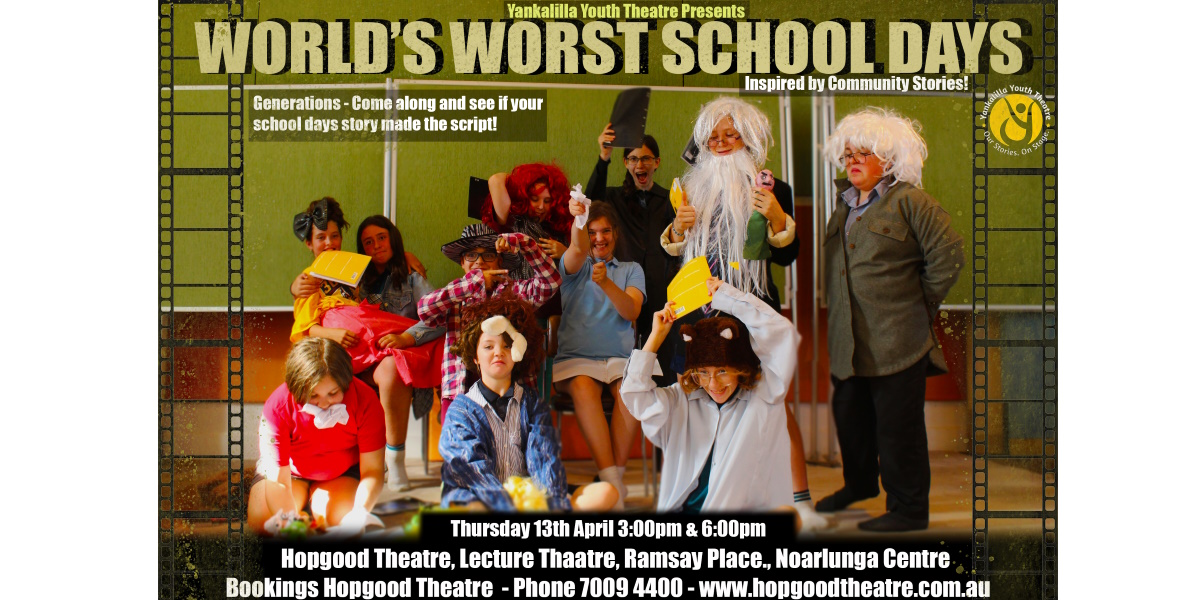 Community Schools Show
Big Fish
School musical performance of Big Fish - School Edition by the students of Tatachilla Lutheran College.
Hopgood Theatre.
Hopgood Theatre.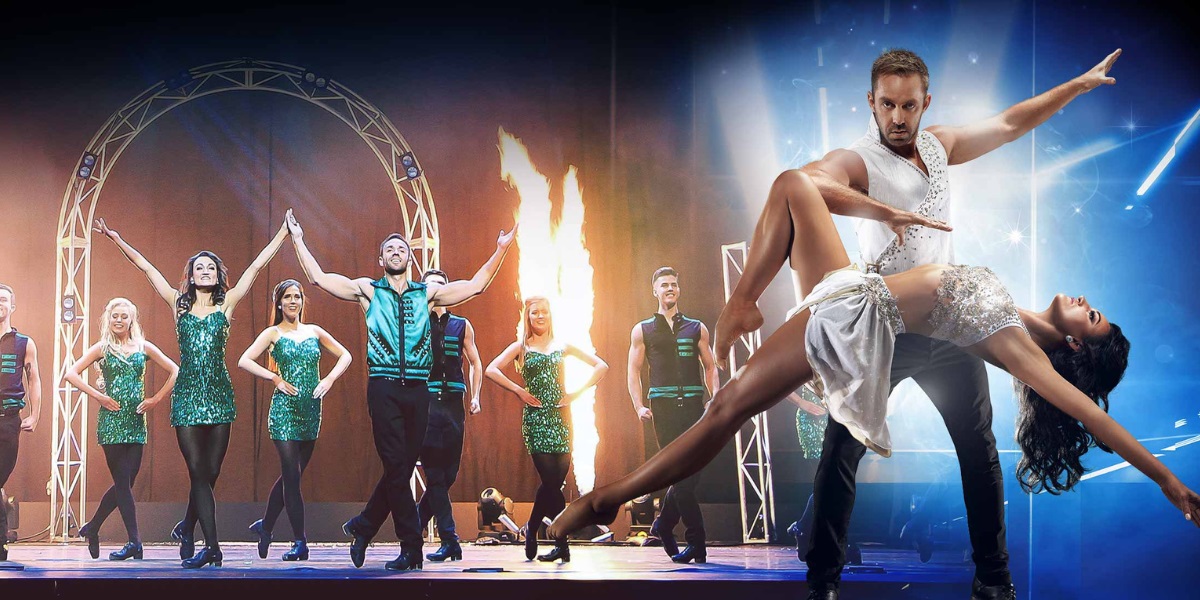 Commercial
Celtic Illusion
Immerse yourself in the Irish Dance and Grand Illusion sensation that has taken Australia, New Zealand, Hong Kong, Canada, and the USA by storm, on its nationwide tour for 2023. Celtic Illusion – The Magic Returns to a stage near you! Even fans who have seen our previous shows won't dare miss the 2023 tour that is set to raise the bar once again. This exhilarating production has broken barriers by fusing unparalleled art forms and is more spectacular than ever before. With new spellbinding illusions, entrancing music and choreography, Celtic Illusion is an awe-inspiring night of family entertainment.
Hopgood Theatre.
Hopgood Theatre.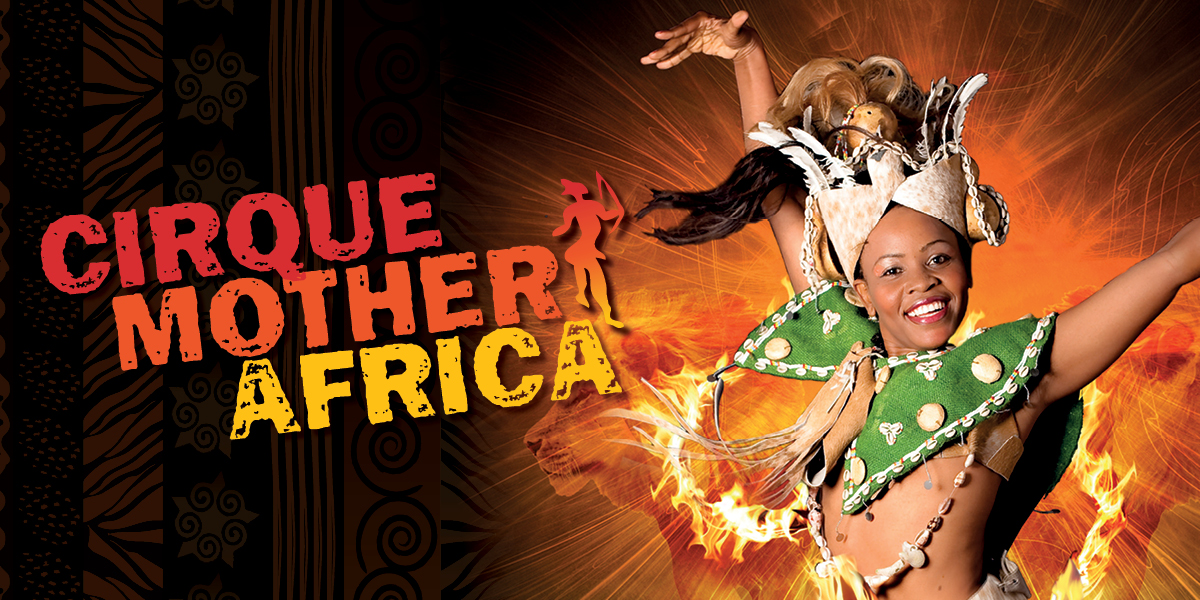 Commercial
Cirque Mother Africa
Celebrating 15 years and DIRECT from a sell-out BROADWAY SEASON, Cirque MOTHER AFRICA is returning to Australia in 2023 with an all NEW SHOW featuring the amazing hand to hand balancing act as seen on AUSTRALIA'S GOT TALENT performed by the RAMADHANI BROTHERS. "It's the Lion king on steroids" - Dominion Post, NZ "Mother Africa is exuberant, high-energy entertainment" 
- New York Times "Pure spectacle, colorful costumes, immense physicality, powerfully rhythmic music, song, dance, cirque acts and comedy, something for everybody" - Glam Adelaide The heartbeat of Africa pulsates throughout this jaw-dropping show as the musicians and artists transport audience members to the breath-taking continent of Africa. This 90-minute entertainment extravaganza combines the very best talent from nine African countries including Ethiopia, South Africa, Kenya and Tanzania to provide the wonder, suspense and joy that is Cirque Mother Africa. Seen by more than 2 MILLION people worldwide, Cirque Mother Africa is guaranteed to captivate audiences young and old. Combining the best of contortion, acrobatics, traditional dance, live music, pan spinning, hand balancing and so much more. www.cirquemotherafrica.com
Hopgood Theatre.
Hopgood Theatre.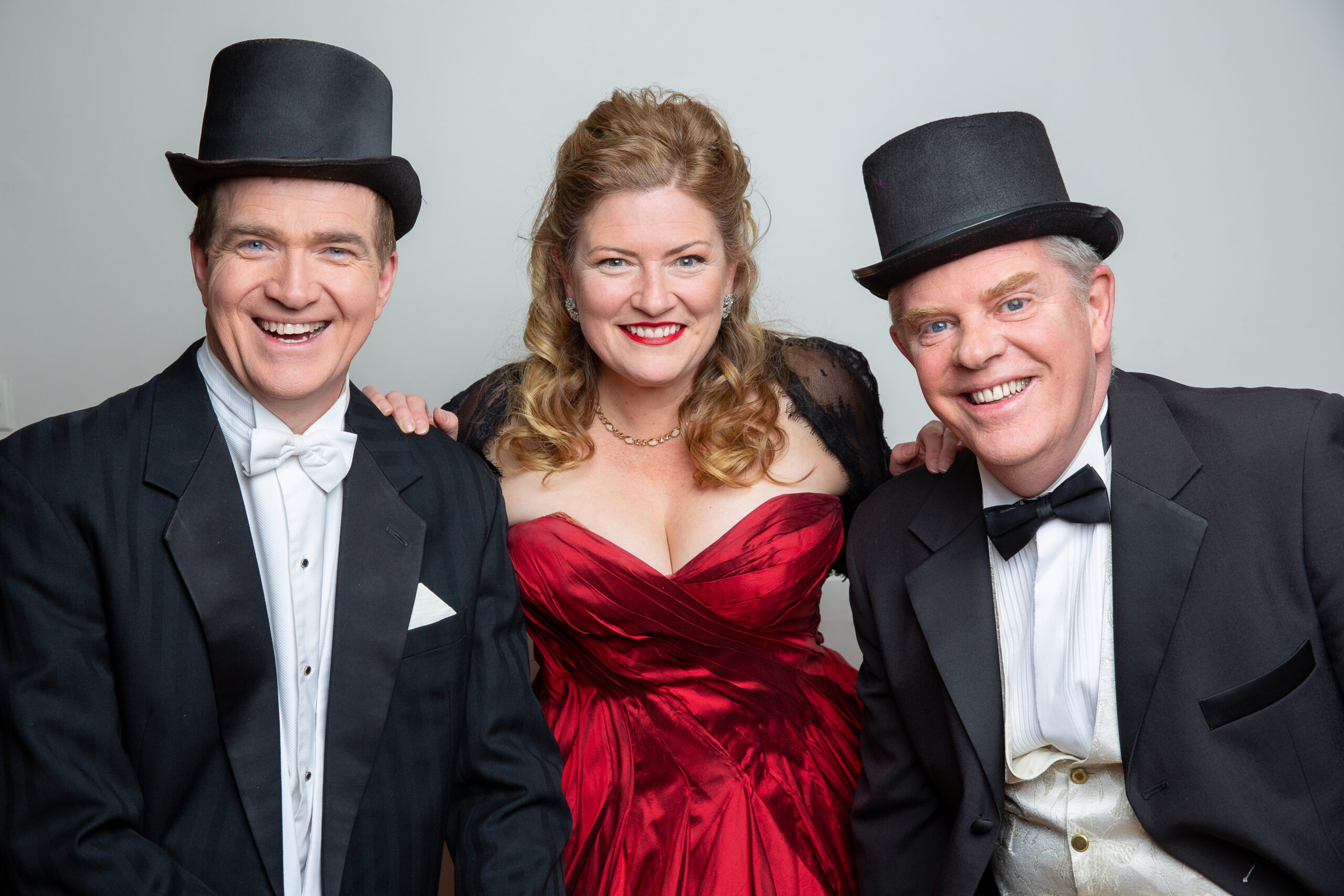 Mornings At
Gilbert, Sullivan & the Great Composers
For quite some years now Promac Productions have been the leading company in Australia, specialising in fully produced productions in the Morning Music/Daytime format. In 2023 Promac has devised a new show celebrating 25 years of performing Gilbert & Sullivan productions around Australia. In this production GILBERT, SULLIVAN & The GREAT COMPOSERS" , Promac not only perform a selection of hits and highlights of the most popular G&S musicals, such as HMS Pinafore, The Gondoliers, Pirates of Penzance, & The Mikado but have added other great hits from many great Composing Duos. Hit writing duos such as Lerner & Lowe, Rodgers & Hart, Webber & Rice and The Gershwin Brothers to name but a few. Starring in this production will be Star Australian Tenor Roy Best, International Soprano Alison Jones, and all backed on the grand piano by Australia's fastest rising concert pianist William Schmidt. Perennial favourite Chris McKenna will Compere/Narrate this production that is sure to be a hit will all Daytime show patrons. Join the Promac gang in this fast paced , beautifully sung, production with plenty of laughs along the way.
Hopgood Theatre.
Hopgood Theatre.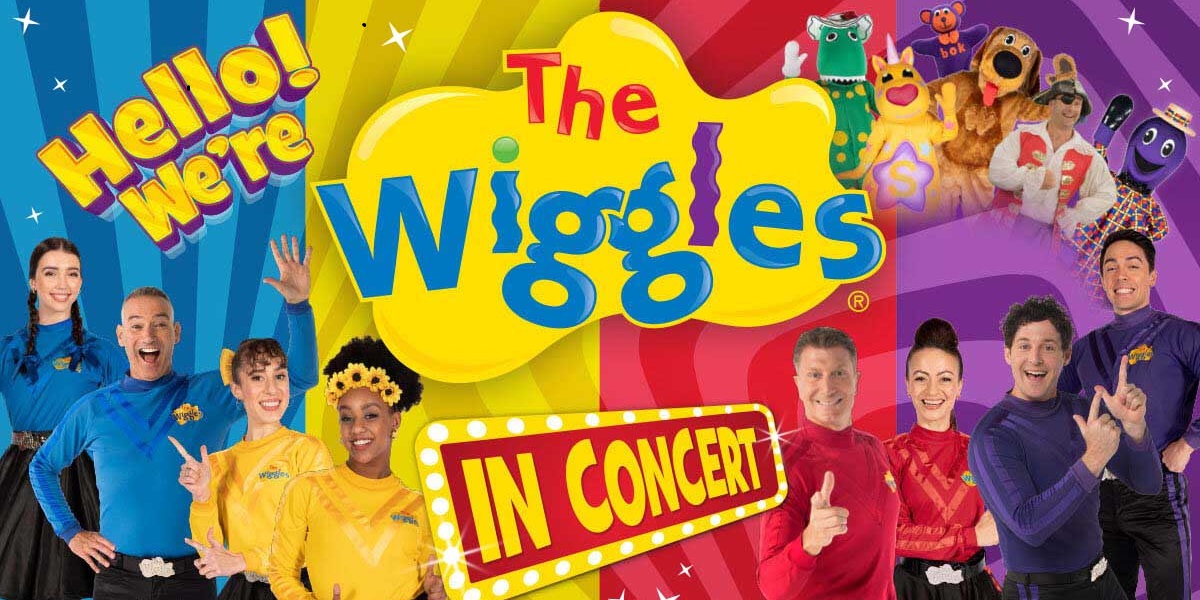 Commercial
Hello! We're the Wiggles
Double the line up, double the fun with "Hello! We're The Wiggles" Live in Concert! Following the runaway success of last year winning the converted ARIA for 'Best Live Act' The Wiggles are bringing their all singing, all dancing stage show hit to a venue near you! Hello! We're The Wiggles will run from March through to June of this year featuring hit songs 'Do the Propeller!', 'Hot Potato' and 'Rock-a-Bye Your Bear' plus new favourites that will have you up and dancing along such as 'We're all Fruit Salad', 'Getting Strong!' with John and get ready to feel the sunflower power with 'Hey Tsehay!' Anthony, Tsehay, Simon, Lachy, Caterina, Lucia, Evie & John will be joined on stage by all your favourite characters including Captain Feathersword, Dorothy the Dinosaur, Wags the Dog, Henry the Octopus, Shirley Shawn the Unicorn and Bok the Hand Puppet! There's never been a better time to see the world's most popular children's entertainment group live in concert, but hurry tickets will sell like… Hot Potatoes!
Hopgood Theatre.
Hopgood Theatre.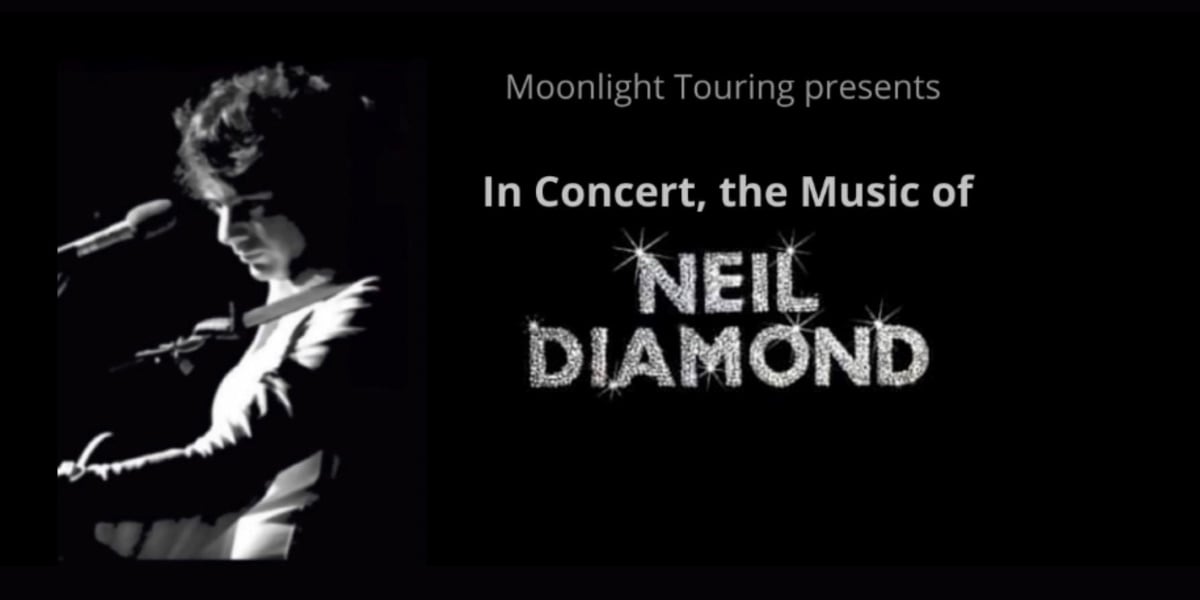 Commercial
In Concert the Music of Neil Diamond
In concert, the music of Neil Diamond~an authentic recreation of the music and magic of the legendary Neil Diamond at the height of his career is coming to Hopgood Theatre! This is a trip down memory lane, capturing and recreating the mood, the feel, the atmosphere of the '70s and '80s in the Hot August Night era.
Hopgood Theatre.
Hopgood Theatre.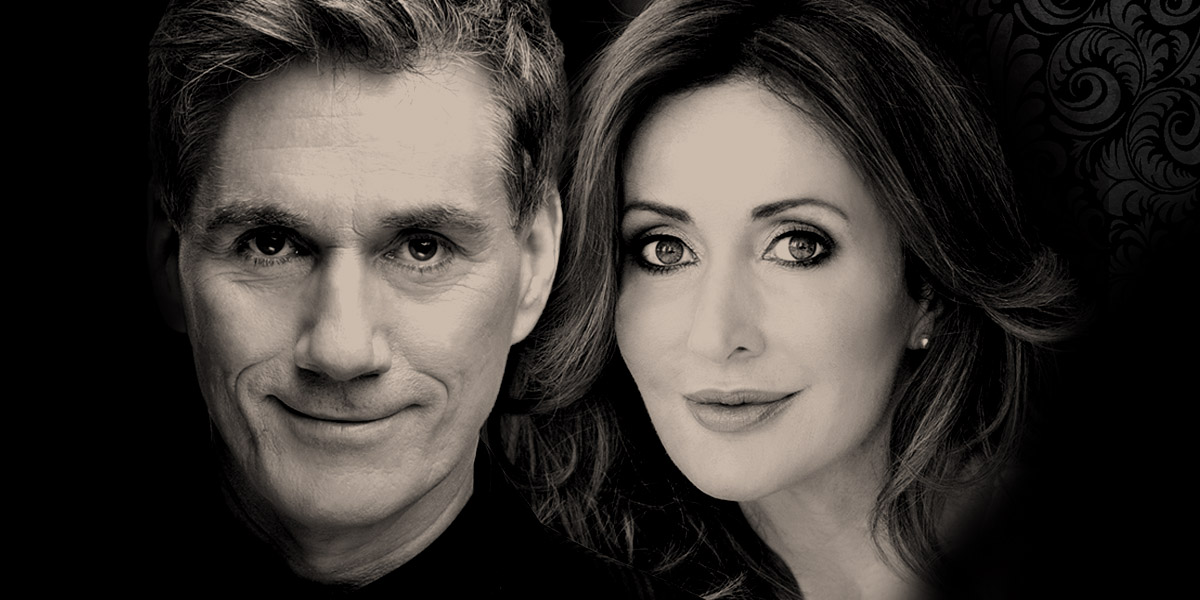 Commercial
Marina Prior & David Hobson
After 3 back to back years of selling out 100 + shows around the country, Soprano and Tenor powerhouse legends of Musical Theatre and Opera, Marina Prior & David Hobson embark on their Encore Tour, 'The 2 Of Us' in up close and personal mode for 2020. Brand new songs, back-stage and life stories, including the classics from their vast repertoire spanning 35 years. Accompanied by pianist David Cameron, in a 2hr performance, Marina and David will perform their classics from productions such as The Phantom of The Opera, Cats, Evita, Les Miserables, West Side Story, Guys and Dolls, Chitty Chitty Bang Bang and La Boheme, as well as favourites from their award-winning albums.
Hopgood Theatre.
Hopgood Theatre.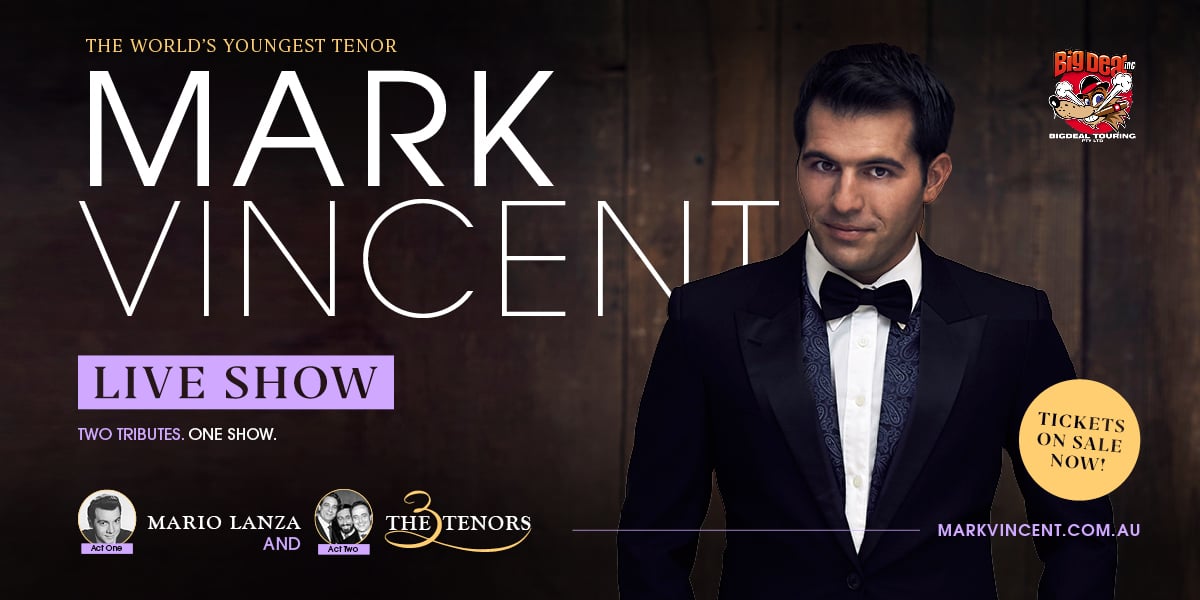 Mark Vincent pays Tribute to Mario Lanza & the 3 Tenors
Join us for two amazing shows in one night with Mark Vincent one of Australia's most beloved tenors. Mark has released nine consecutive #1 ARIA Classical Crossover Albums, earning accolades both nationally and internationally. 1st Half A tribute to Mario Lanza" Mark was introduced to Mario by his music teacher and was blown away and wanted to follow in his footsteps. Mario Lanza was one of the greatest voices of the twenty first century. Audiences can expect an intimate evening with Mark Vincent performing a rich repertoire of songs and arias made popular by the great Italian-American tenor and actor Mario Lanza, including, Because You're Mine, Be My Love, The Loveliest Night of the Year and Nessun Dorma to name a few. 2nd Half A tribute to the Three Tenors" Mark Vincent is truly honoured to be paying tribute to the greatest singers in the world; Pavarotti, Placido Domingo and Jose Carreras on his South Australian tour. "I can remember as a child watching the three tenors in concert at Madison Square Garden in 1992. There was the President of the United States, President George Bush, Frank Sinatra, and many other performers that day. It made me as a young boy realise that I wanted to follow in these tenors' footsteps, it inspired me to become a tenor." In this show, expect a variety of different songs from arias to classic ballads. As well as musical theatre numbers that the tenors performed through their career. These will be songs that the audience will love and know.
Hopgood Theatre.
Hopgood Theatre.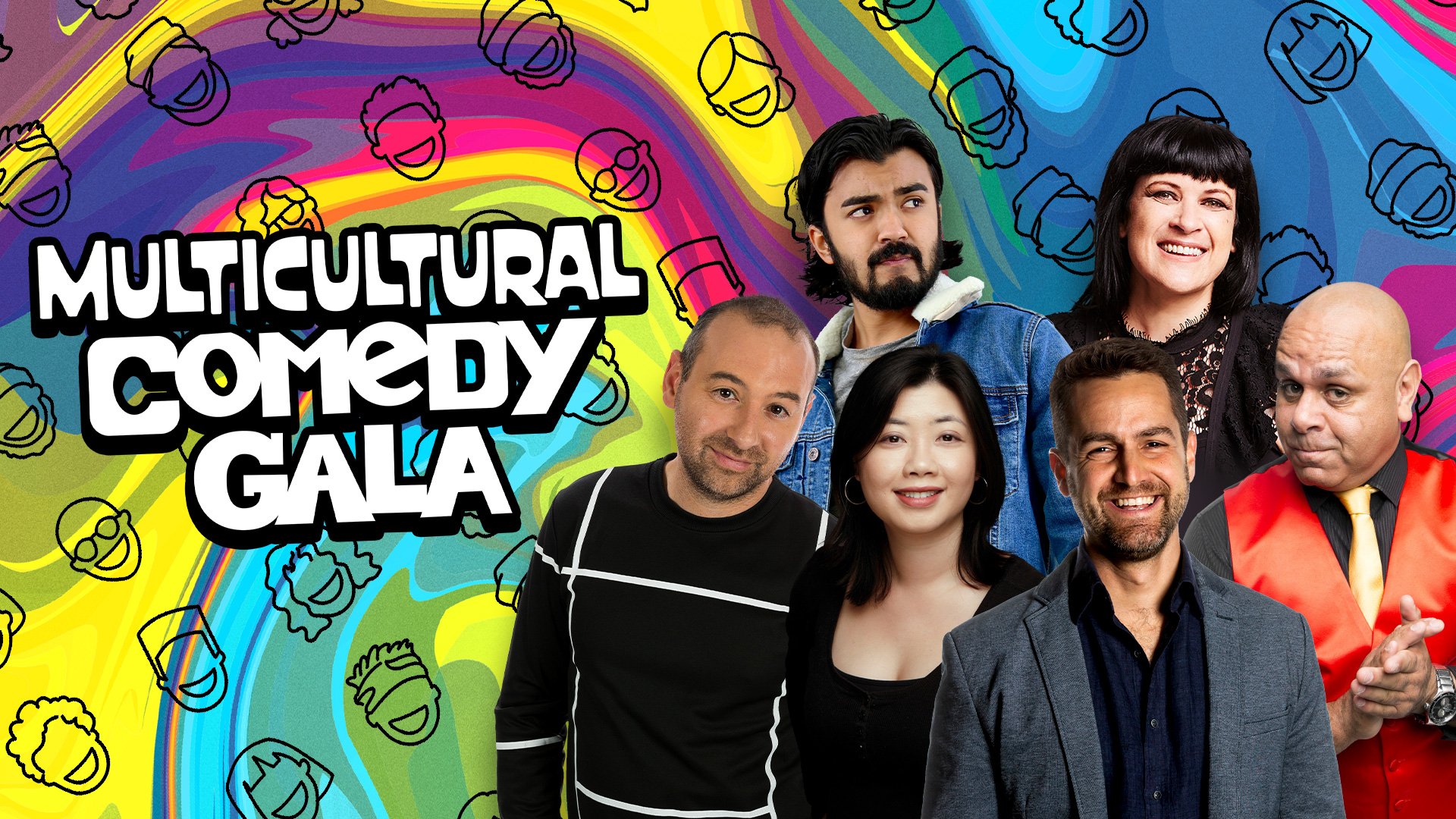 Commercial
Multicultural Comedy Gala
The Multicultural Comedy Gala is a side-splitting celebration of Australia's rich cultural diversity, by a world class selection of the most acclaimed and celebrated comedians in the nation.  This star-studded line up will poke fun at everything that makes us different, but so much the same.  So, do your soul a favour and treat it to a night of laughter you'll never forget!    FEATURING…  IVAN ARISTEGUIETA (NOMINEE – Most Outstanding Show, MICF 2021)  KEVIN KROPINYERI (RECIPIENT – Uncle Jack Charles Award, VIPA Awards 2013) JAMES LIOTTA (NOMINEE – Favourite Digital Creator, AACTA Awards 2022) NEEL KOLHATKAR (AWARDED - Outstanding Performance by an Ensemble in a Comedy Series Equity Foundation Awards 2019) REBECCA DE UNAMUNO (RECIPIENT – Pick of the Sydney Fringe 2013) 
Hopgood Theatre.
Hopgood Theatre.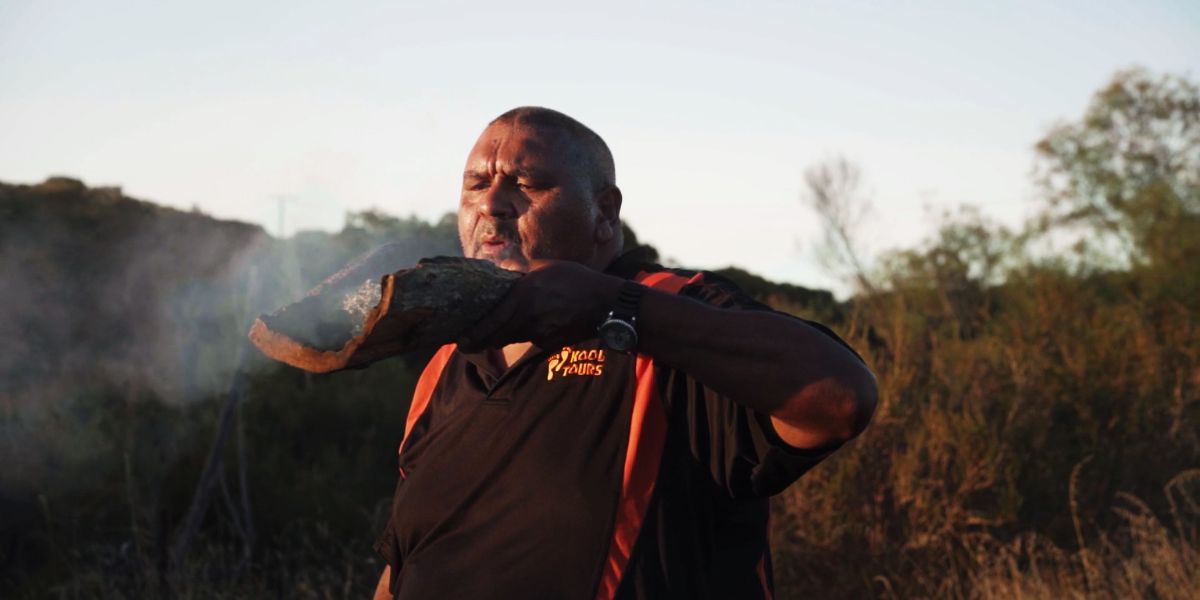 Nunga Screen
Nunga Screen 2023
Nunga Screen shares and celebrates First Nations culture, stories and language through film. A FREE annual event that spans National Reconciliation Week and NAIDOC Week, and which tours across regional SA from big screen cinemas to remote communities, Nunga Screen presents a diverse film program for cinema-goers of all ages. For more than 10 years, Nunga Screen (formerly known as Black Screen) has provided the opportunity for emerging and established First Nations film makers to showcase their films across South Australia. In 2023 program will feature the premiere of a second Country Arts SA commissioned short documentary from an emerging First Nations filmmaker. Nunga Screen is an amazing opportunity to get together, connect and learn. Films annnouced soon.
Hopgood Theatre.
Hopgood Theatre.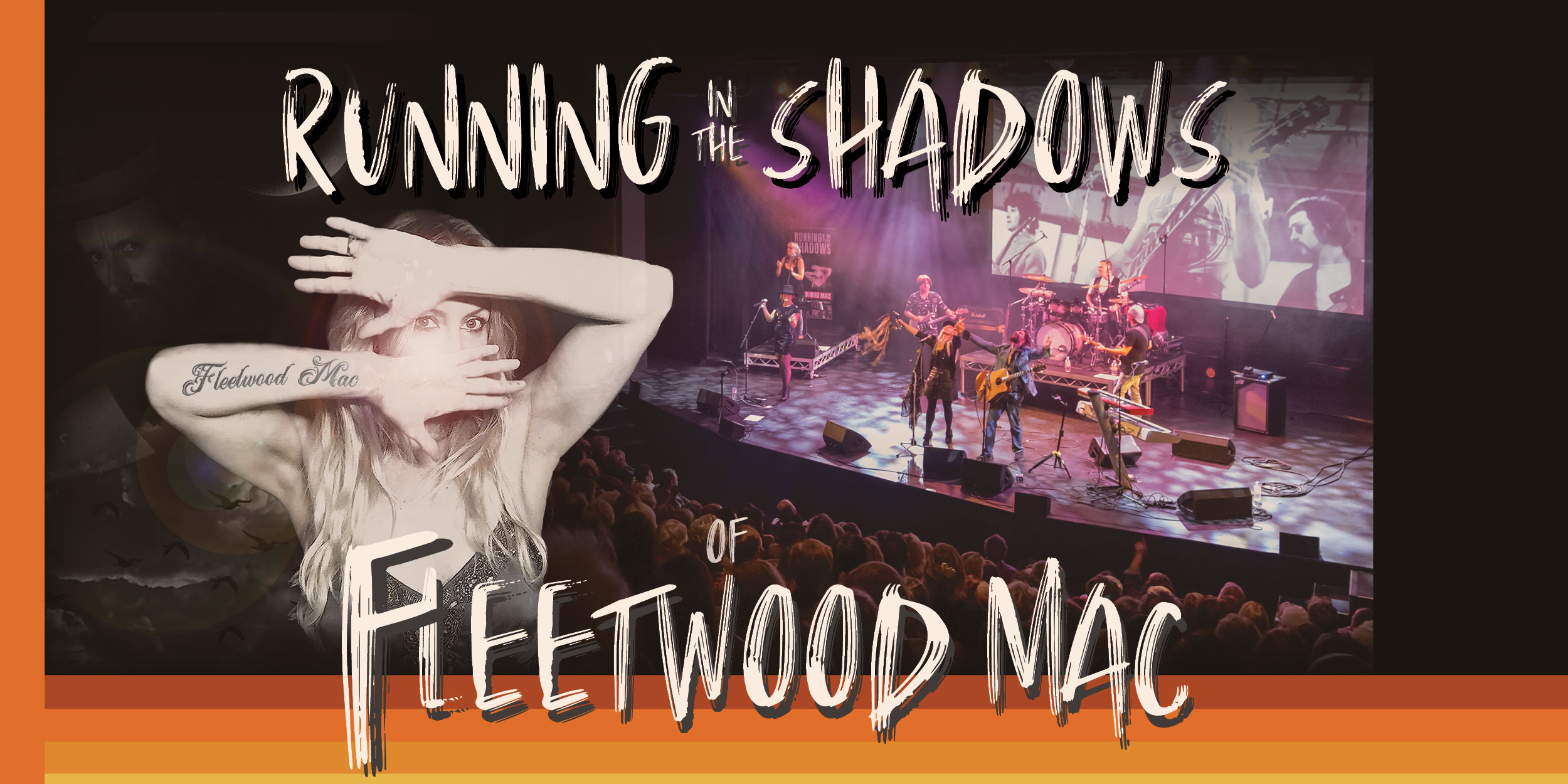 Commercial
Running In The Shadows Of Fleetwood Mack
They've sold more than one hundred million albums world-wide and been inducted into the Rock and Roll Hall of Fame – Fleetwood Mac's songs are part of international music history. Now, the Internationally acclaimed The Australian Fleetwood Mac Show "Running In The Shadows" is heading to Country Arts SA Venues to pay homage to the superstar band. The six-piece rock band explore Fleetwood Mac's extensive back catalogue, covering all the classic ballads, blues and rock songs from their five decade plus career. The Running In The Shadows show covers the best of Fleetwood Mac's career. From the early hits from the music of Peter Green, through to the Rumours album era, spanning up to Tango In The Night and even some of Stevie Nicks solo material, there is something for every Fleetwood Mac fan to enjoy. Audience members who have seen The Australian Fleetwood Mac show in the past have found it hard to believe they were not experiencing the real deal on stage. They have spawned some of the biggest songs in recent memory, with tracks like Rhiannon, Landslide, Go Your Own Way, Dreams, The Chain, Tusk, Sara and Big Love to name a few, they carved music history and their music is appreciated by young and old. Don't miss The Australian Fleetwood Mac Show "Running In The Shadows" as they explore the iconic music of Fleetwood Mac.
Hopgood Theatre.
Hopgood Theatre.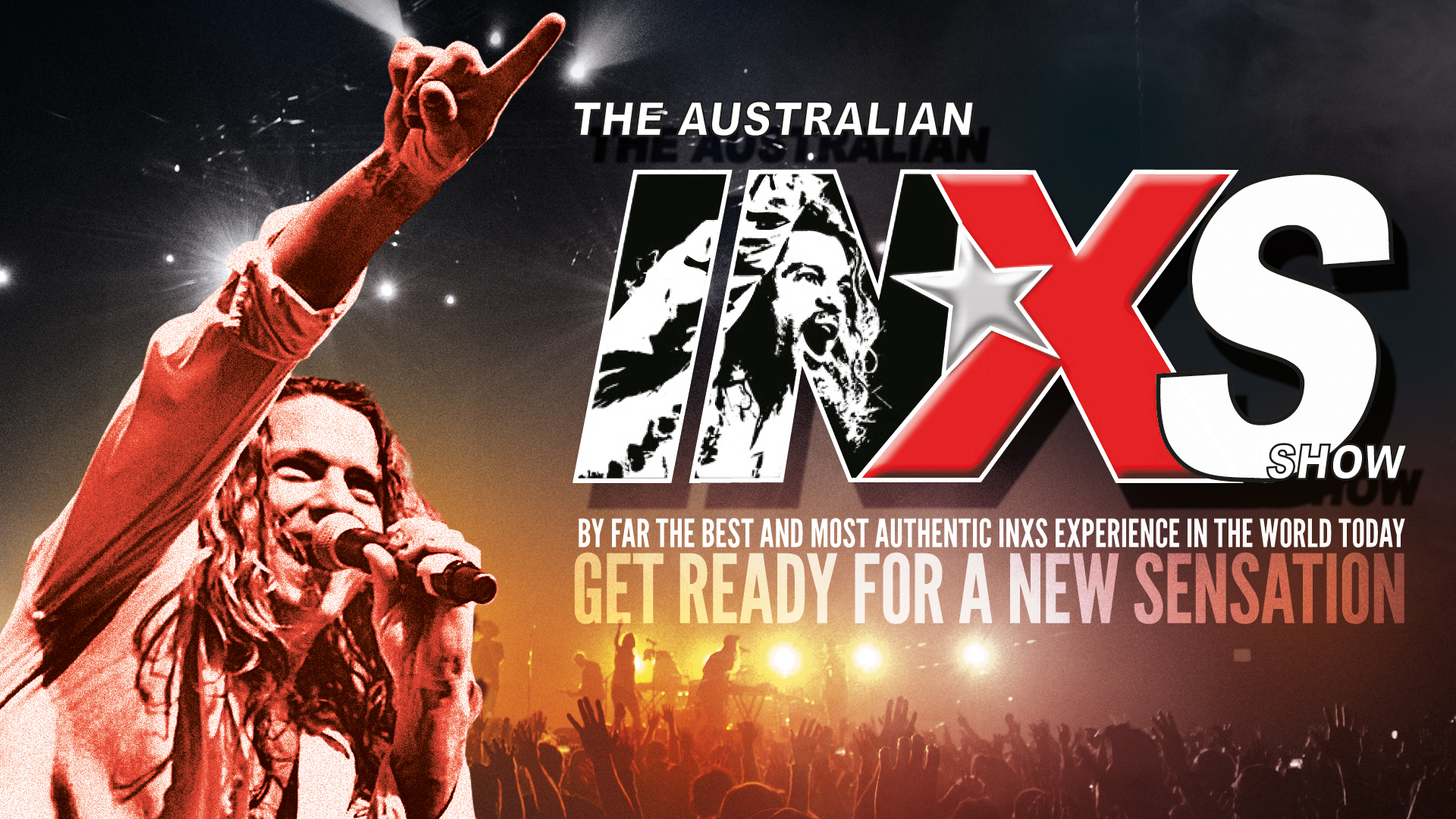 The Australian INXS Show
Fronted by the incredible Dellacoma Rio, whose uncanny portrayal of Michael Hutchence has captivated audiences worldwide, this authentic 6 piece band will take you on a journey through all the classic INXS hits that have made them a household name for decades. Touring across the globe, The Australian INXS Show has travelled to Dubai, India, Hawaii, Tahiti, New Zealand, Hong Kong, Vanuatu, Singapore, Japan, China, Bora Bora, New Caledonia, Taipei and South Korea. Hailing from Melbourne, Australia, this unique INXS theatre experience delivers a breathtaking 'Australian Made' rock show unlike anything you've seen before!
Hopgood Theatre.
Hopgood Theatre.
The Belles of Broadway
Following her critically acclaimed shows The Women of the 60's, Night and Day - The Shirley and Doris Show, The Christmas Belle and Gems of Jazz, Gina returns with The Belles of Broadway. Gina began her performing career in shows such as Beauty and the Beast, Mamma Mia and Cats, singing some of the most loved songs of our time. For this show, she has selected her favourite songs from those musicals, along with others that featured in the movies that helped to shape her as a performer, including The Sound of Music, Oklahoma, My Fair Lady and more. With her warm and engaging stage presence, Gina will regale you with stories from her time in those record-breaking shows and dazzle you with some fancy footwork along the way. "I love performing my own shows because I get to be the boss - I decide which songs to sing, I can chat with the audience whenever it suits me, and most importantly, I get to decide which dresses to wear!" So come along and enjoy this insight into Gina's incredible journey through the wonderful world of professional music theatre.
Hopgood Theatre.
Hopgood Theatre.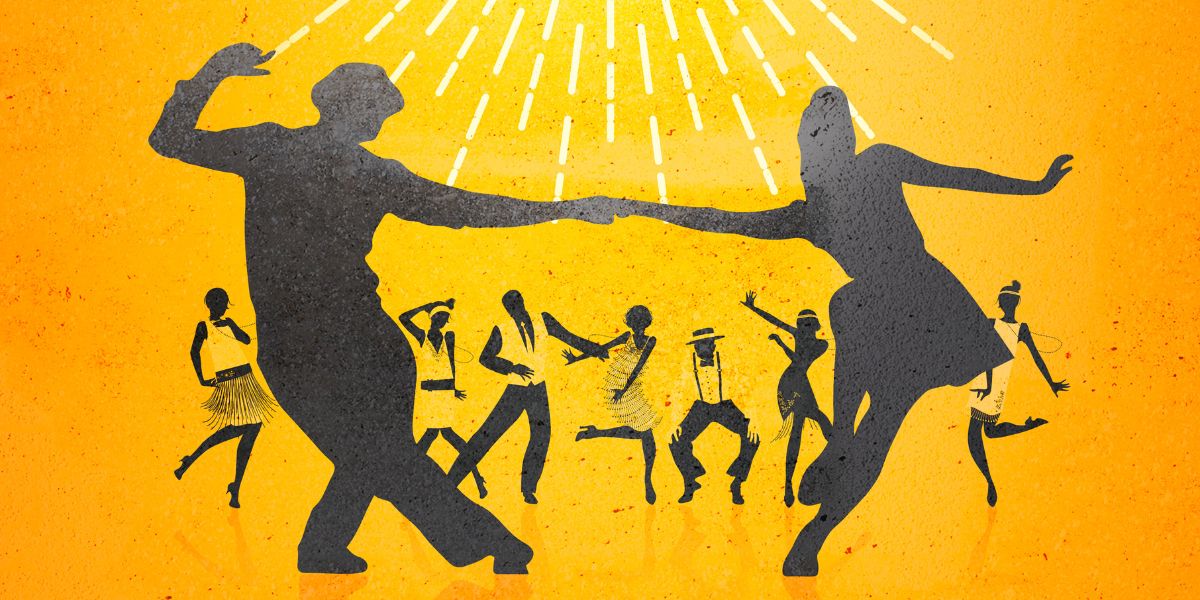 Country Arts SA Season
The Sunshine Club
Written and Directed by Wesley Enoch Music by John Rodgers Set is 1946, the joyful and acclaimed musical The Sunshine Club, tells the story of Aboriginal soldier Frank Doyle, who is just returning home to Brisbane after serving in WW2, to find that, while the world may have changed, the same attitudes and prejudices still exist at home. But this only fills Frank with a strong desire to change things for the better by setting up The Sunshine Club. A place where all people are welcome to come together, laugh, romance and dance the night away as Frank sets out to win the heart of Rose, the girl from next door. The Sunshine Club is a gloriously energetic, thought provoking and above all entertaining night of theatre. "The Sunshine Club is essential viewing – foremost for the joyous musical talent of its cast, but also for its story of local history and optimistic message of community strength in diversity." – Stage Whispers "... a compelling story of humanity, hope and despair. Enoch directs with finesse and sensitivity. – Arts Hub "Come and enjoy this beautiful story of love, hope and acceptance with unforgettable characters who represent what really happens to our First Nations people. Enjoy the wonderful music, incredible band and acknowledge the first owners of the country we call Australia." – The Fame Reporter "immensely entertaining… a significant achievement. The openness and joy radiating from The Sunshine Club is certain to make your spirits soar." – Sydney Morning Herald Creative team Christine Harris – Producer Wesley Enoch – Writer & Director John Rodgers – Composer Wayne Freer – Musical Director
Hopgood Theatre.
Hopgood Theatre.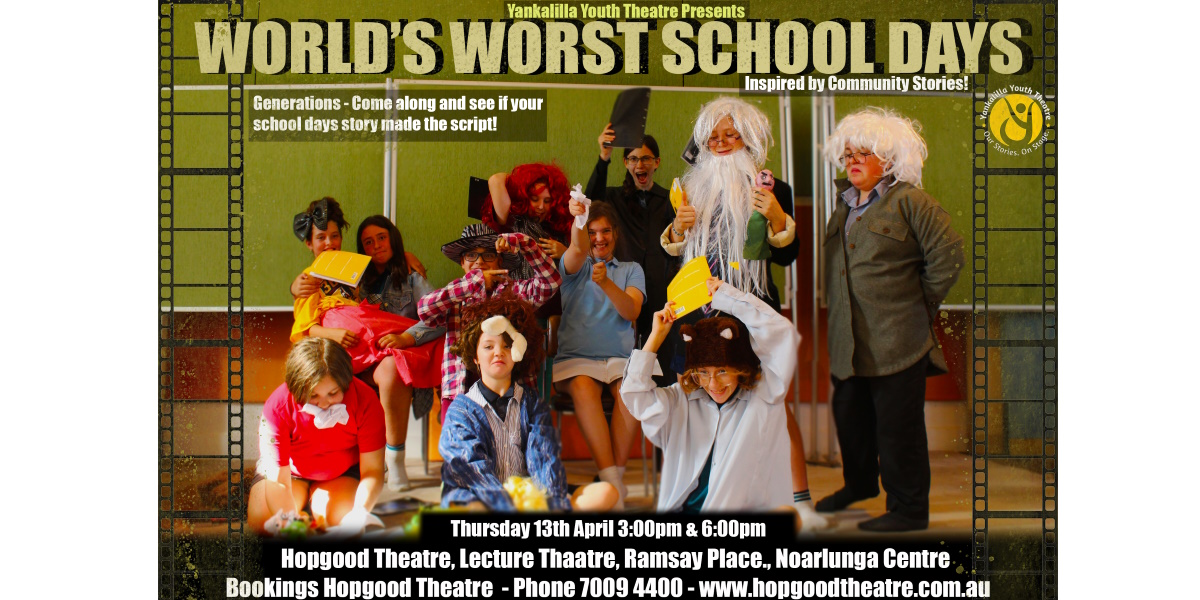 Community
World's Worst School Days
Featuring the World's Worst Students! The World's Worst Teachers! And a special bonus - World's Worst Parents! An original, funny and interactive performance, created by Evette Wolf and the Yankalilla Youth Theatre's Performance Troupe. Inspired by community stories gathered through street interviews and questionnaires.
Hopgood Theatre.
Lecture Theatre