ABBA GOLD
Australia's Premier ABBA Tribute Band – Waterloo, Ring Ring, Money Money Money, The Winner Takes it All, Fernando, SOS, Thank You For The Music, Dancing Queen – these are the songs that make everybody sing and smile and they are the songs that make an audience want to enjoy The Flaming Sambucas' nationally acclaimed "Abba Gold" show and the journey that they are taken on. With authentic costuming and music, The Flaming Sambucas perform all the greatest hits of the famous 70's Swedish supergroup and with a little audience participation and lots of fun, their "Abba Gold" show is presented in an original story telling way, guaranteed to touch your emotions and leave you with your spirits uplifted. Additionally, in a theatre environment, the show is enhanced with an exciting video backdrop. Since forming in 1991, The Flaming Sambucas (incorporating their Abba Tribute Show – ABBA GOLD) has entertained for hundreds of conferences, events and award nights nationally and internationally and remains one of Australia's premiere corporate party bands. It is lead by founder member Terry Nicholas (keyboards/vocals)
Hopgood Theatre.
Hopgood Theatre.
Media, Awards, Family Friendly, Suitable for ESL Audiences
An Andrews Sisters Tribute
★★★★★ "A well deserved standing ovation." WOW FM★★★★★ "A brilliant trip down memory lane." Glam Adelaide★★★★★ "A polished performance which paid heartfelt homage to a vocal trio who influenced much of popular music today." The Serenade Files10/10 "An outstanding performance by outstanding local performers". Eventadlaide Officially endorsed by the Andrews Sisters Estate in the US & Winners of the 2019  Bank SA Weekly Award for Best Music, the Three Little Sisters take you on a historical journey giving audiences insight into the lives and wartime music of Patty, Maxine and Laverne Andrews. This 90 minute music  spectacular features Adelaide lead vocalists Tania Savelli, Shelley Pantic & Melanie Smith recreating the iconic close three part harmony sound made famous by The Andrews Sisters. 
Hopgood Theatre
Auditorium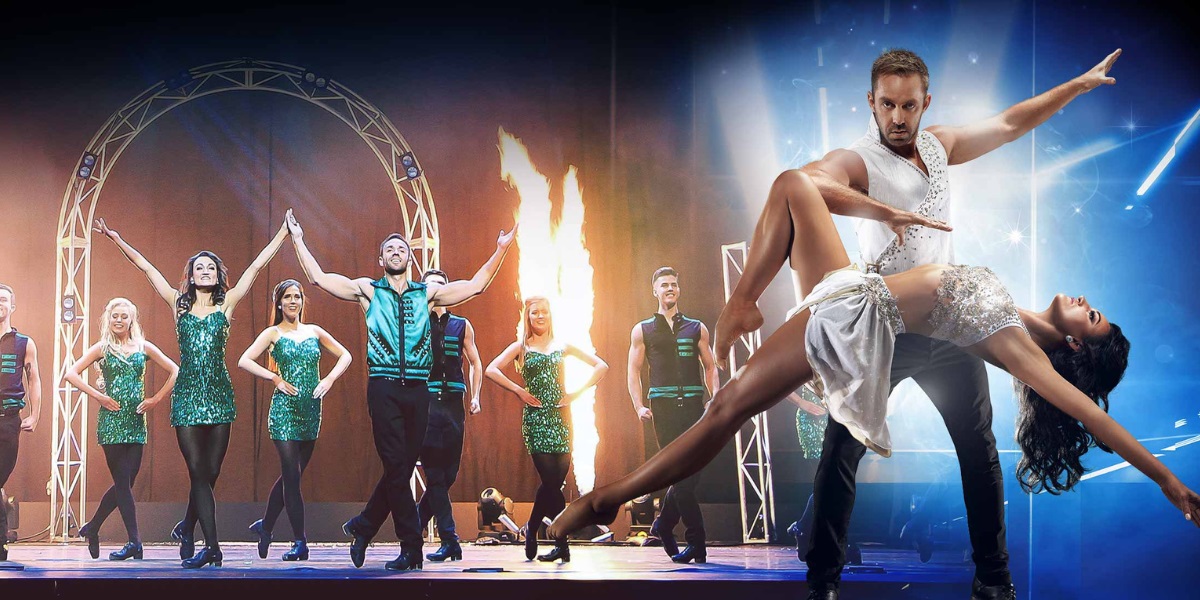 Commercial
CELTIC ILLUSION
Immerse yourself in the Irish Dance and Grand Illusion sensation that has taken Australia, New Zealand, Hong Kong, Canada, and the USA by storm, on its nationwide tour for 2023. Celtic Illusion – The Magic Returns to a stage near you! Even fans who have seen our previous shows won't dare miss the 2023 tour that is set to raise the bar once again. This exhilarating production has broken barriers by fusing unparalleled art forms and is more spectacular than ever before. With new spellbinding illusions, entrancing music and choreography, Celtic Illusion is an awe-inspiring night of family entertainment.
Hopgood Theatre.
Hopgood Theatre.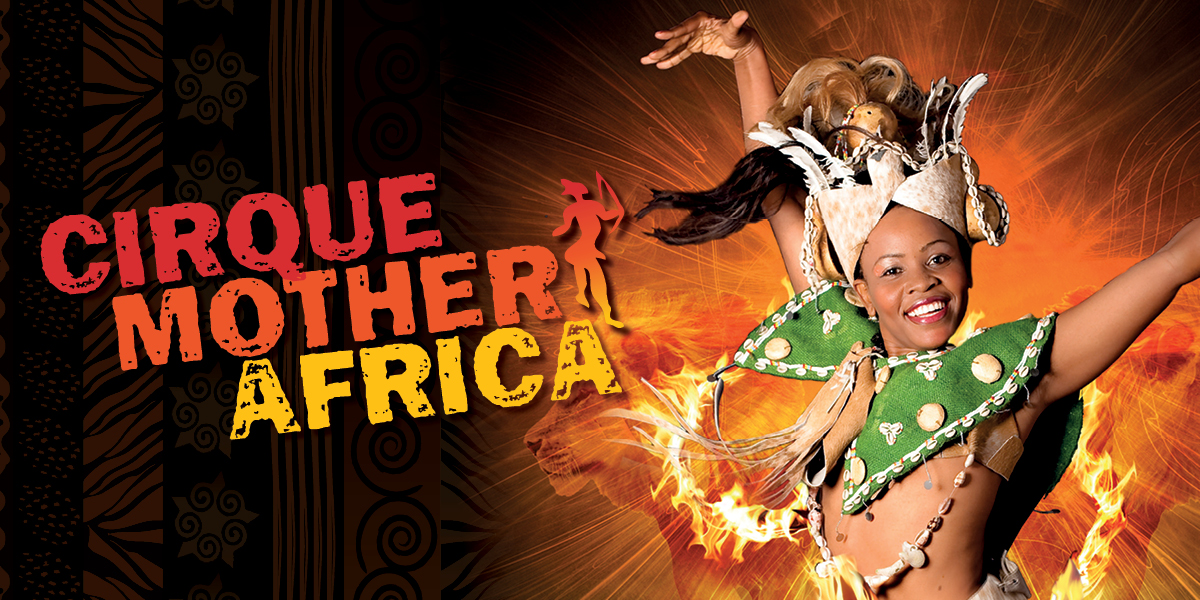 Commercial
CIRQUE MOTHER AFRICA
Celebrating 15 years and DIRECT from a sell-out BROADWAY SEASON, Cirque MOTHER AFRICA is returning to Australia in 2023 with an all NEW SHOW featuring the amazing hand to hand balancing act as seen on AUSTRALIA'S GOT TALENT performed by the RAMADHANI BROTHERS. "It's the Lion king on steroids" - Dominion Post, NZ "Mother Africa is exuberant, high-energy entertainment" 
- New York Times "Pure spectacle, colorful costumes, immense physicality, powerfully rhythmic music, song, dance, cirque acts and comedy, something for everybody" - Glam Adelaide The heartbeat of Africa pulsates throughout this jaw-dropping show as the musicians and artists transport audience members to the breath-taking continent of Africa. This 90-minute entertainment extravaganza combines the very best talent from nine African countries including Ethiopia, South Africa, Kenya and Tanzania to provide the wonder, suspense and joy that is Cirque Mother Africa. Seen by more than 2 MILLION people worldwide, Cirque Mother Africa is guaranteed to captivate audiences young and old. Combining the best of contortion, acrobatics, traditional dance, live music, pan spinning, hand balancing and so much more. www.cirquemotherafrica.com
Hopgood Theatre.
Hopgood Theatre.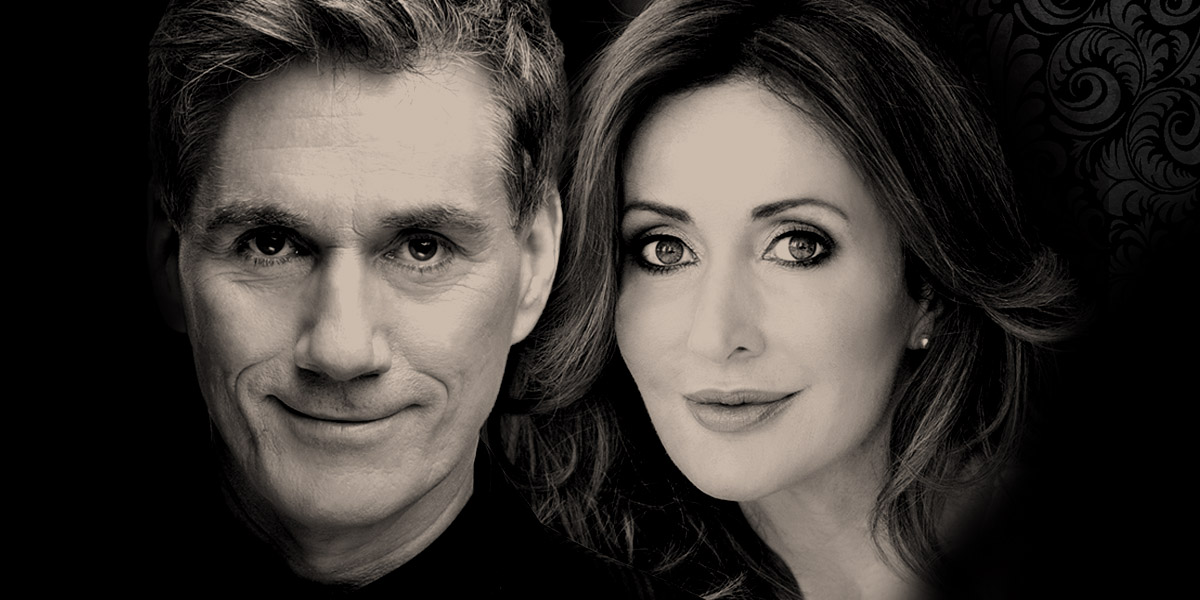 Commercial
MARINA PRIOR & DAVID HOBSON
After 3 back to back years of selling out 100 + shows around the country, Soprano and Tenor powerhouse legends of Musical Theatre and Opera, Marina Prior & David Hobson embark on their Encore Tour, 'The 2 Of Us' in up close and personal mode for 2020. Brand new songs, back-stage and life stories, including the classics from their vast repertoire spanning 35 years. Accompanied by pianist David Cameron, in a 2hr performance, Marina and David will perform their classics from productions such as The Phantom of The Opera, Cats, Evita, Les Miserables, West Side Story, Guys and Dolls, Chitty Chitty Bang Bang and La Boheme, as well as favourites from their award-winning albums.
Hopgood Theatre.
Hopgood Theatre.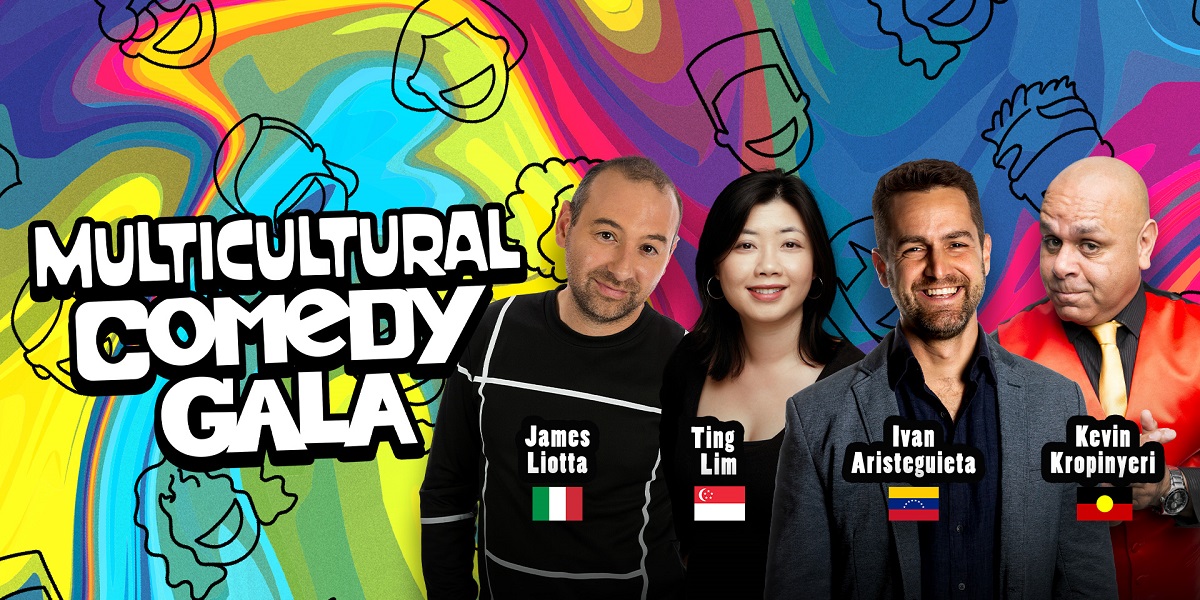 Commercial
MULTICULTURAL COMEDY GALA
The Multicultural Comedy Gala is a side-splitting celebration of Australia's rich cultural diversity, by a world class selection of the most acclaimed and celebrated comedians in the nation. This star-studded line up will poke fun at everything that makes us different, but so much the same. So, do your soul a favour and treat it to a night of laughter you'll never forget! FEATURING… IVAN ARISTEGUIETA (NOMINEE – Most Outstanding Show, MICF 2021) KEVIN KROPINYERI (RECIPIENT – Uncle Jack Charles Award, VIPA Awards 2013) JAMES LIOTTA (NOMINEE – Favourite Digital Creator, AACTA Awards 2022) TING LIM (NATIONAL FINALIST – MICF RAW 2018) Plus more to be announced!
Hopgood Theatre.
Hopgood Theatre.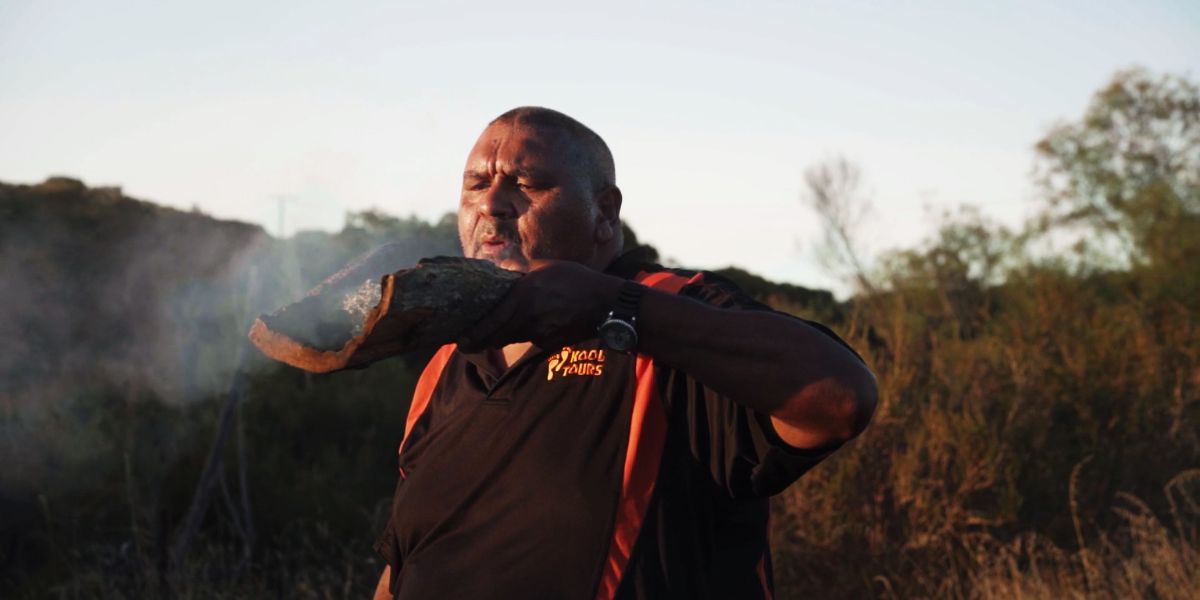 Nunga Screen
NUNGA SCREEN 2023
Nunga Screen shares and celebrates First Nations culture, stories and language through film. A FREE annual event that spans National Reconciliation Week and NAIDOC Week, and which tours across regional SA from big screen cinemas to remote communities, Nunga Screen presents a diverse film program for cinema-goers of all ages. For more than 10 years, Nunga Screen (formerly known as Black Screen) has provided the opportunity for emerging and established First Nations film makers to showcase their films across South Australia. In 2023 program will feature the premiere of a second Country Arts SA commissioned short documentary from an emerging First Nations filmmaker. Nunga Screen is an amazing opportunity to get together, connect and learn. Films annnouced soon.
Hopgood Theatre.
Hopgood Theatre.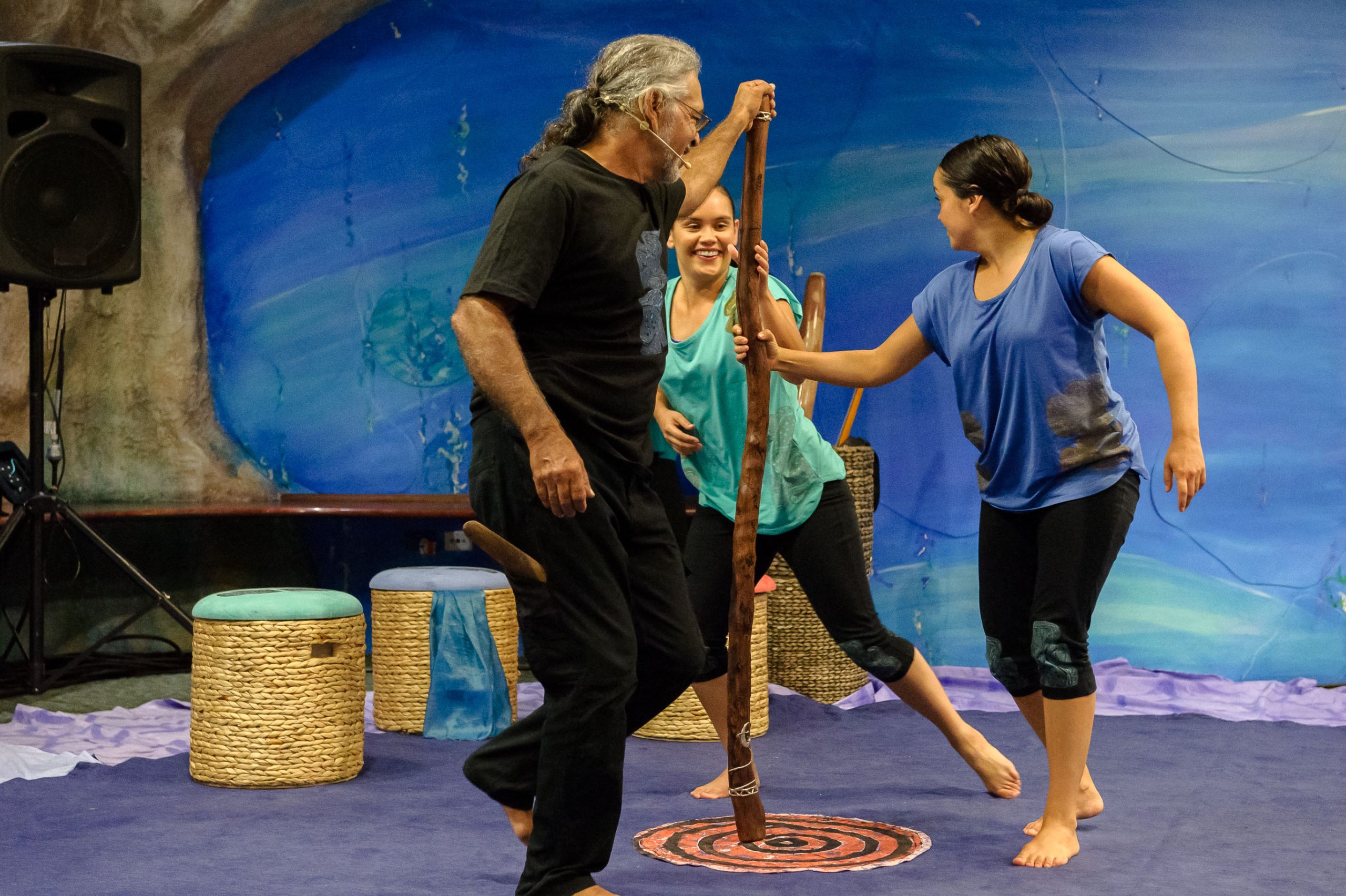 Country Arts SA Season
OUR CORKA BUBS
Created for babies and toddlers under 3 years, Our Corka Bubs offers captivating storytelling through music and movement that is inspired by Ngarrindjeri culture and language. The performance circle is a space for interactive play. Young audiences are guided by three dancers and storyteller Owen Love (Ngarrindjeri) who present songs and stories of the Ngarrindjeri land and the River Murray. Gentle motifs of earth and water are combined with gestures that mimic Australian animals. Our Corka Bubs is a transformative experience for little ones, carers and for the whole family to enjoy. Our Corka Bubs has toured extensively since its creation, including across regional South Australia, as well as Sydney Opera House, Arts Centre Melbourne and most recently DreamBIG Children's Festival in Adelaide. Our Corka Bubs is a sister work of This [Baby] Life by Sally Chance Dance and was originally produced in association by Country Arts SA's Ollie Black and Penny Camens.
Hopgood Theatre.
Hopgood Theatre.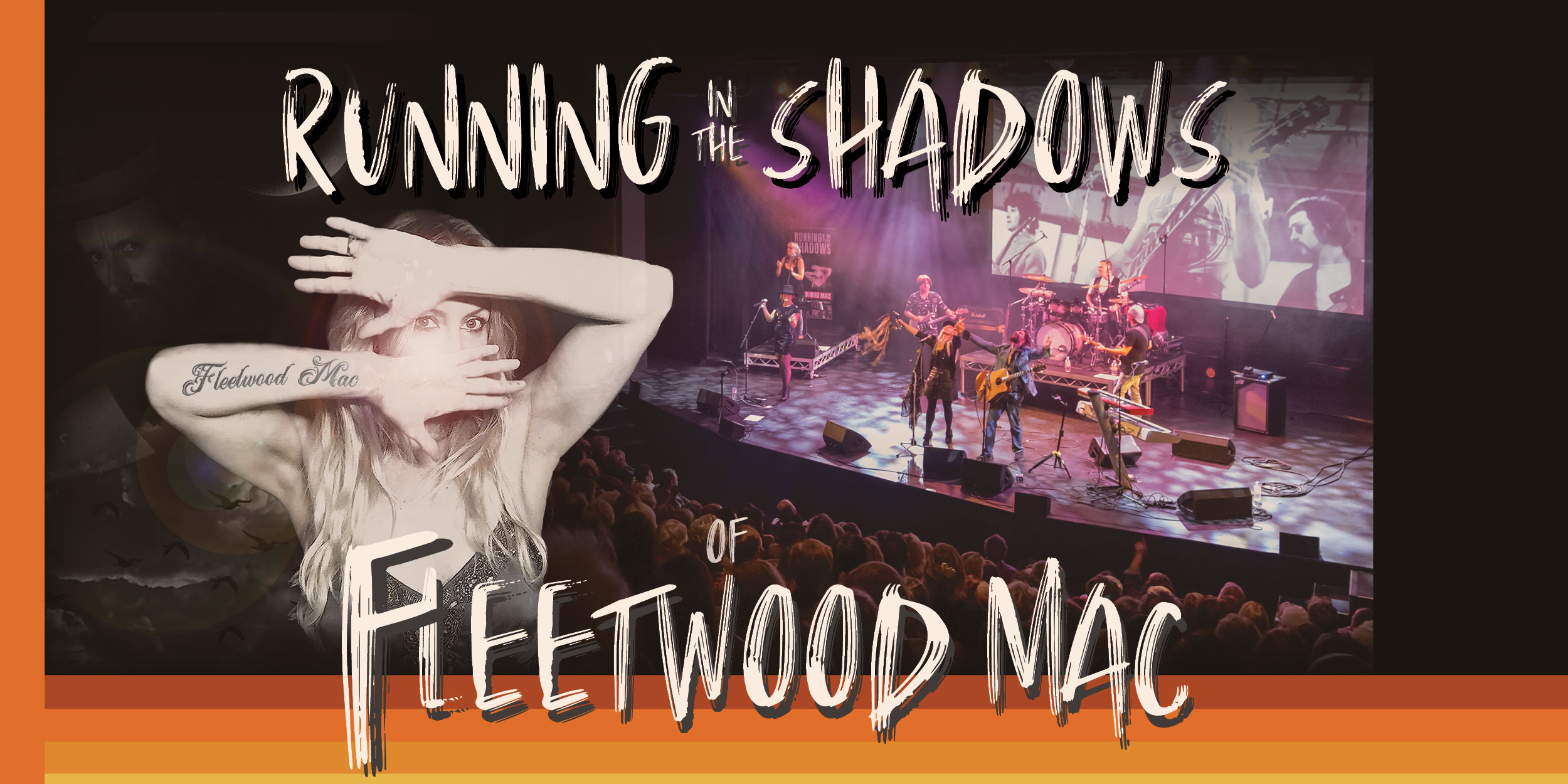 Commercial
RUNNING IN THE SHADOWS OF FLEETWOOD MAC
They've sold more than one hundred million albums world-wide and been inducted into the Rock and Roll Hall of Fame – Fleetwood Mac's songs are part of international music history. Now, the Internationally acclaimed The Australian Fleetwood Mac Show "Running In The Shadows" is heading to Country Arts SA Venues to pay homage to the superstar band. The six-piece rock band explore Fleetwood Mac's extensive back catalogue, covering all the classic ballads, blues and rock songs from their five decade plus career. The Running In The Shadows show covers the best of Fleetwood Mac's career. From the early hits from the music of Peter Green, through to the Rumours album era, spanning up to Tango In The Night and even some of Stevie Nicks solo material, there is something for every Fleetwood Mac fan to enjoy. Audience members who have seen The Australian Fleetwood Mac show in the past have found it hard to believe they were not experiencing the real deal on stage. They have spawned some of the biggest songs in recent memory, with tracks like Rhiannon, Landslide, Go Your Own Way, Dreams, The Chain, Tusk, Sara and Big Love to name a few, they carved music history and their music is appreciated by young and old. Don't miss The Australian Fleetwood Mac Show "Running In The Shadows" as they explore the iconic music of Fleetwood Mac.
Hopgood Theatre.
Hopgood Theatre.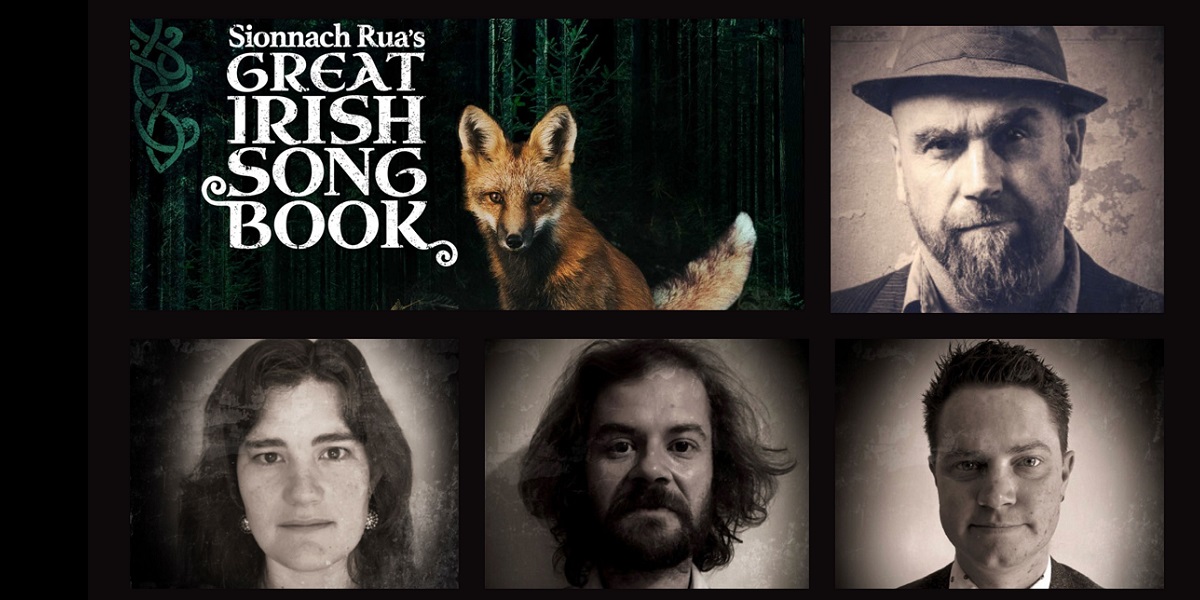 Commercial
SIONNACH RUA'S GREAT IRISH SONGBOOK
Surrender your heart to Ireland's greatest stories, songs and music. Sionnach Rua's Great Irish Song Book brings Ireland's rich and unique culture to the shores of Australia, with a romantic passion that runs deep in Celtic veins. Sionnach Rua's Great Irish Song Book is an authentic music and story catalogue from Irish born and raised frontman, Gallie. Interwoven with rich stories from Gallie's Irish upbringing, with tales of Irish traditions and histories, audiences will be transported back to a lively session in a celebration of Celtic music with songs ranging from Planxty to Van Morrison to the Dubliners. This stage show will make you feel like you are visiting a lively "session" in an Irish bar without having to travel to Dingle. An assured crowd pleaser. Joining Gallie [Vocals, acoustic guitar, bodhrán] are acclaimed Australian maestro's and multi- instrumentalists, Ruth Wise [fiddle] Paddy Montgomery Australian Folk Music Awards 2022 Instrumentalist of the Year [bouzouki, guitar] Sam Davies [uilleann pipes, tin whistle, low whistle]. Touring Australia in 2022 and 2023. The Sionnach Rua Family comprises the finest multi-instrumentalists. Luke Plumb [mandolin] was a founding member, is still part of the family but incredibly busy with many of his own projects and record producing. He still plays with Sionnach Rua, when he can.
Hopgood Theatre.
Hopgood Theatre.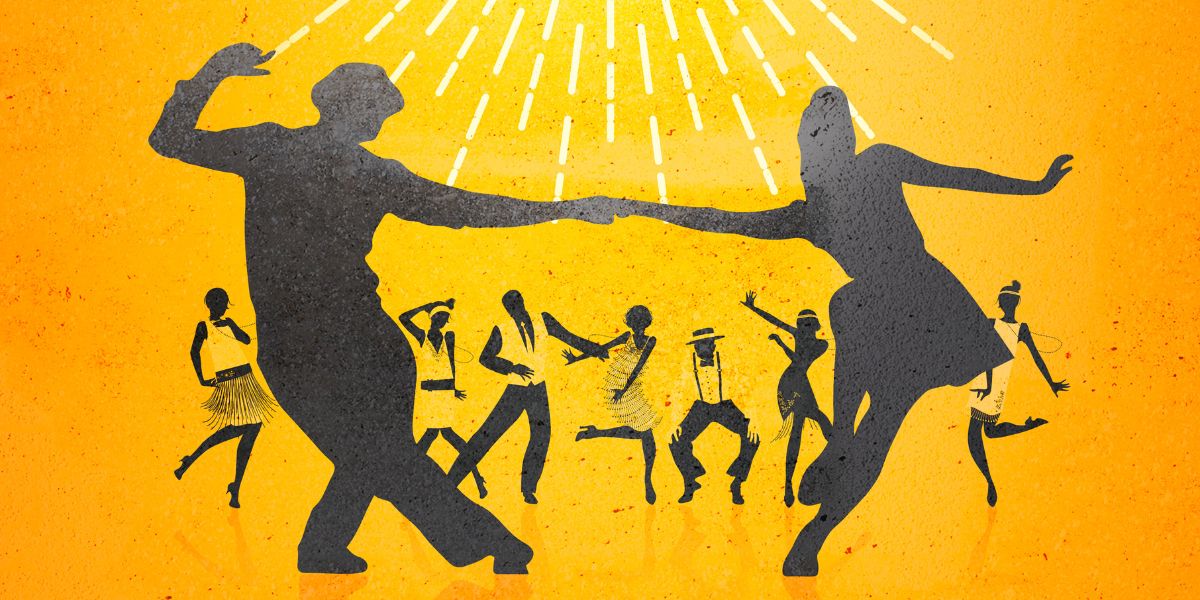 Country Arts SA Season
THE SUNSHINE CLUB
Written and Directed by Wesley Enoch Music by John Rodgers Set is 1946, the joyful and acclaimed musical The Sunshine Club, tells the story of Aboriginal soldier Frank Doyle, who is just returning home to Brisbane after serving in WW2, to find that, while the world may have changed, the same attitudes and prejudices still exist at home. But this only fills Frank with a strong desire to change things for the better by setting up The Sunshine Club. A place where all people are welcome to come together, laugh, romance and dance the night away as Frank sets out to win the heart of Rose, the girl from next door. The Sunshine Club is a gloriously energetic, thought provoking and above all entertaining night of theatre. "The Sunshine Club is essential viewing – foremost for the joyous musical talent of its cast, but also for its story of local history and optimistic message of community strength in diversity." – Stage Whispers "... a compelling story of humanity, hope and despair. Enoch directs with finesse and sensitivity. – Arts Hub "Come and enjoy this beautiful story of love, hope and acceptance with unforgettable characters who represent what really happens to our First Nations people. Enjoy the wonderful music, incredible band and acknowledge the first owners of the country we call Australia." – The Fame Reporter "immensely entertaining… a significant achievement. The openness and joy radiating from The Sunshine Club is certain to make your spirits soar." – Sydney Morning Herald Creative team Christine Harris – Producer Wesley Enoch – Writer & Director John Rodgers – Composer Wayne Freer – Musical Director
Hopgood Theatre.
Hopgood Theatre.
Media, Awards, Family Friendly, Suitable for ESL Audiences
The 60 Four: In Concert
Heralded as "Australia's best tribute act", The 60 Four present the biggest hits of the '60s and other old-school classics in an energetic, Las Vegas-style performance. A spectacular 9-piece band, contemporary sound and stunning showmanship have made them a favourite among Adelaide audiences. Think The Beatles, The Beach Boys, Frankie Valli, Queen, Johnny O'Keefe and Elvis Presley. With heart-felt ballads, and exhilarating up tempo hits, The 60 Four deliver a powerful performance of evocative and exhilarating nostalgia. Best Music Weekly Award 2021 & 2022 ★★★★★ "On the brink of belonging to the world" Stage Whispers★★★★★ "They are the hottest act in the land" The Barefoot Review As seen at the Thebarton Theatre, the Royal Adelaide Show and Fringe World Perth. Touring SA.Please note that our brilliant 9-piece backing band will feature in all shows apart from those at Victor Harbor and Kangaroo Island.
Hopgood Theatre
Auditorium