END OF YEAR CONCERT 2022 - REYNELLA STUDIO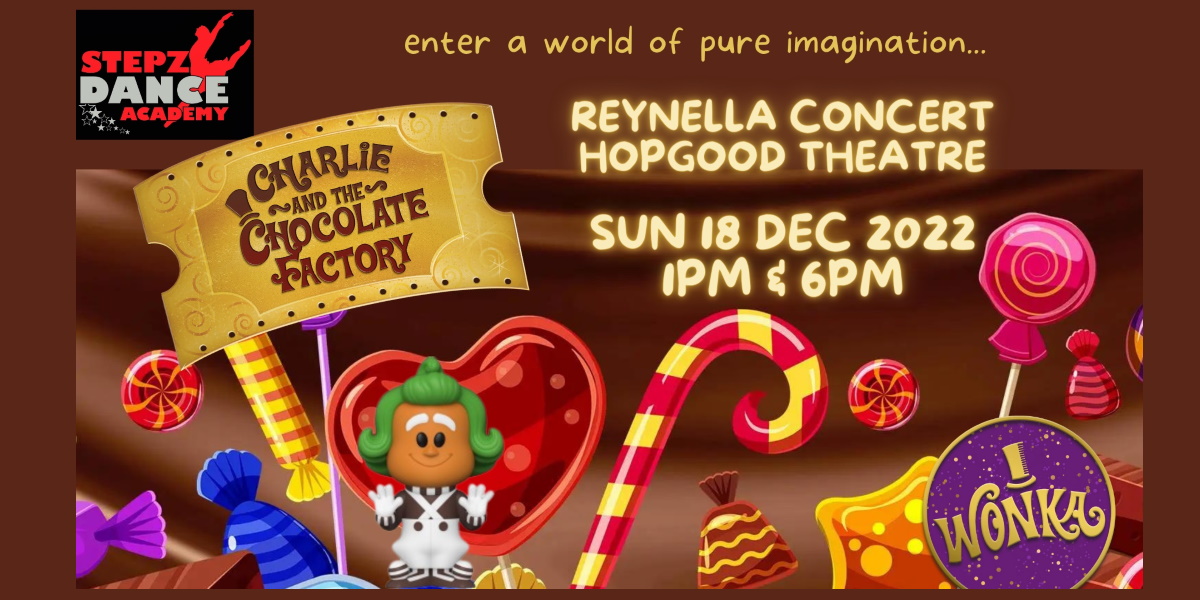 Stepz Dance Academy is proud to present to you their 2022 end of year concert. Students from 3 years to advanced will perform a high energy, entertaining showcase of Jazz, Tap, Hip Hop, Lyrical and Pom dance styles. Suitable for all ages. Special Feature: Charlie and the Chocolate Factory. Enter a world of pure imagination!
Sheidow Concert: Saturday 17 December, 1pm and 6pm - All Saturday Classes
Reynella Concert: Sunday 18 December 1pm and 6pm - All Monday and Wednesday Classes
Community - Community Dance
$28.00
18 December 2022
150 minutes
Hopgood Theatre.
Hopgood Theatre.