STUCK IN A MOVIE WITH YOU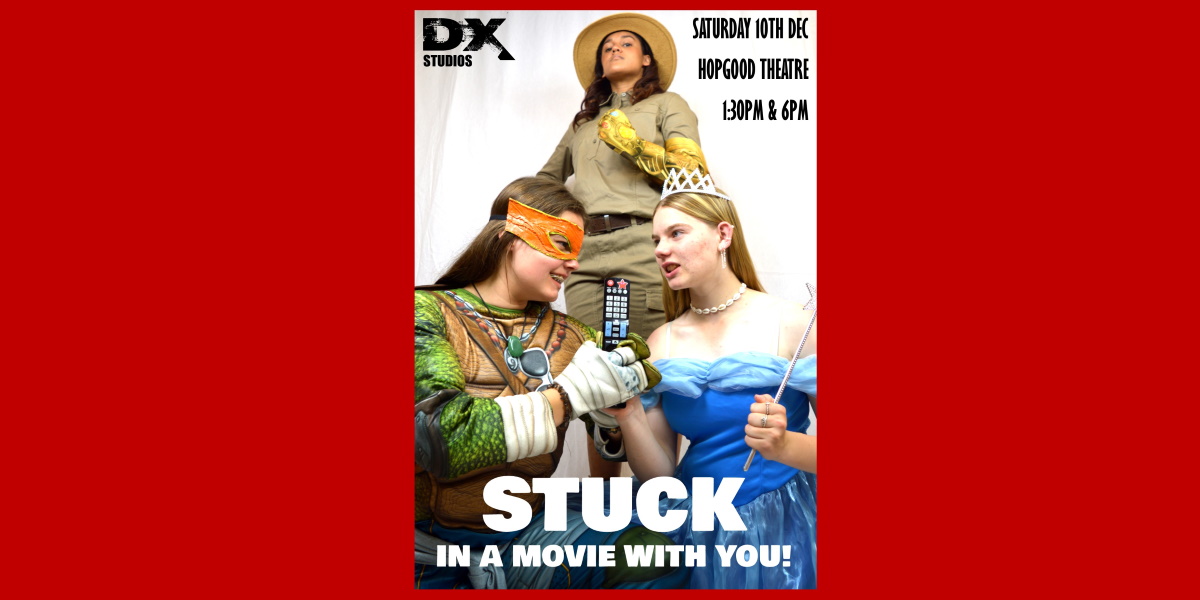 Come join Thelma & Louise, 2 sisters that hate to get along. When an argument results in them being zapped into the TV, they must find a way to work together or be stuck in the movies forever! With the help of their kinda trustworthy guide Nigel Billingsley they must collect all 6 stones to find their way home. Come get lost in the movies with us!
Community - Community Dance
$35.00
10 December 2022
135 minutes
Hopgood Theatre.
Hopgood Theatre.